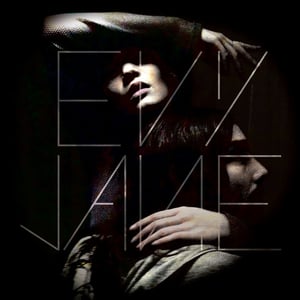 $

15.00
EVY JANE is the experimental R&B project of Vancouver-based musicians Evelyn Mason and Jeremiah Klein. Drawing from UK bass, gospel, and noise, the partnership yields beat-smart, hyper-textural pop that imparts a sense of fey elegance onto sub-bass juvenile delinquency.
Both Mason and Klein have been involved in the West Coast's DJ/rave culture for years, each having performed at various festivals, and with Klein having been part of organizing some of Vancouver's most memorable renegade dance parties.
Cycling through obsessions, but forever attached to pop hooks, Mason's cindery voice is her primary instrument. Armed with a slew of synths, strings, and analogue pedals, the two have been writing and producing music since 2010.
This heavy, expertly mastered 12" vinyl includes two original Evy Jane tracks, as well as remixes from Taal Mala and Max Ulis, and should now be ready to ship by the second week of March, 2012 (pre-order now).
The digital version is available now (store.kingdeluxe.ca), that includes additional remixes from Andy Dixon and Julien Mier. Purchase of the record includes a download to the entire release.
For more info...
http://kingdeluxe.ca/evy-jane